SKU:TH-BG-16
Regular price
$ 75.00 USD
Regular price
Sale price
$ 75.00 USD
Unit price
per
Sale
Sold out
Multi hill tribes adjystable strap handbag with full lining. Gorgeous pleated design technique on the front.
The bag can be worn as clutch, shoulder or cross body style by doubleing strap over the loop.
it has extra zipper pocket inside, zipper closure on top with leather strap and button.
This purse is compact and good for traveling.
Material: Cotton, Hemp, Bamboo fiber and cowhide leather
Lining: 100% Cotton
Size: 11"W x 71/2"H 
Comes in assorted colors.
Please note each bag is unique and vary as artisans discretion with available local textiles.
Designs is one of the kind, although they will be the same color scheme.
Share
View full details
Discover the Exquisite Craftsmanship of Handmade Multi-HillTribe Products
Our collection of handmade multi-Hill Tribe products is a true testament to the rich cultural diversity and artistic heritage of the Golden Triangle region in Southeast Asia. Crafted with love and attention to detail, these one-of-a-kind items are a celebration of the unique hill tribe textiles and natural materials that make them truly exceptional. A Tapestry of Culture: At the heart of our creations are the Hill Tribes of the Golden Triangle, including the Naga, Hmong, and many others.

Natura Beauty
We embrace the use of natural materials like bamboo fiber and hemp, which not only make our products eco-friendly but also lend them an organic charm. The earthy tones and textures of these materials harmonize with the Hill Tribe textiles, creating a unique fusion of tradition and nature.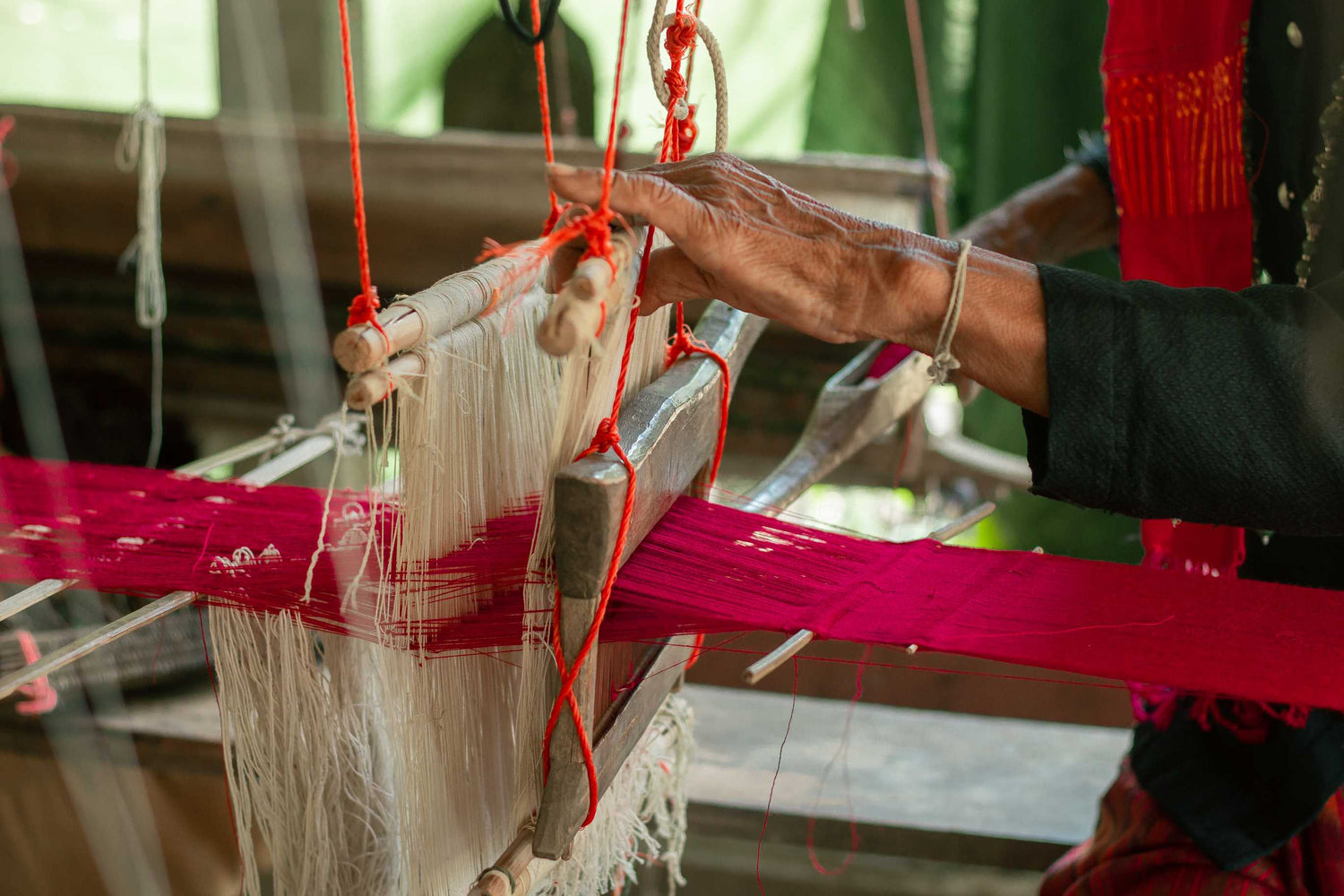 Handloom Treasures
Our artisans, deeply rooted in their respective Hill Tribe communities, utilize
traditional handloom techniques to create these beautiful products. Each thread
is woven with care, resulting in textiles that are not only unique but also represent the painstaking craftsmanship of the Hill Tribes.